Interpretation. Introspection. Appreciation.
The Carver Gallery, located in the Jo Long Theatre lobby, offers a diverse range of painting, sculpture, graphics, photography and the decorative arts by local and regional artists.
For booking inquiries, please email education@thecarver.org
Hours: Monday – Friday, 8–4:30, and two hours preceding each Jo Long Theatre season performance. Free Admission.
Artists and schedule subject to change.
Albert Gonzales
September 7 – October 13, 2023
Albert Gonzales' exhibition titled "A Story to My Son" evokes powerful emotions, as the contemporary artist dives into his own voyages of trauma and healing. His work explores the turmoil he experienced as a child, brought about by his parents' divorce, and how this has molded him into an adult. The artwork serves as an honest examination of how one's past difficulties may be confronted and ultimately released, through which renewal and joy can then be found.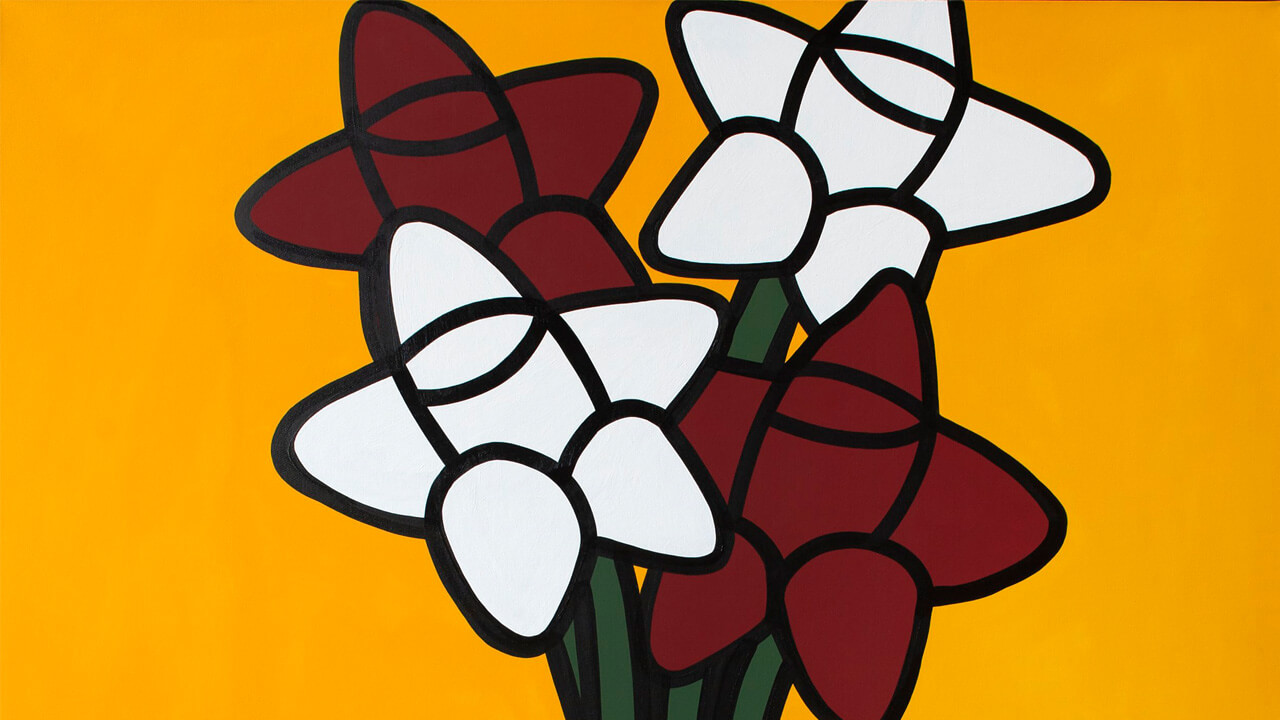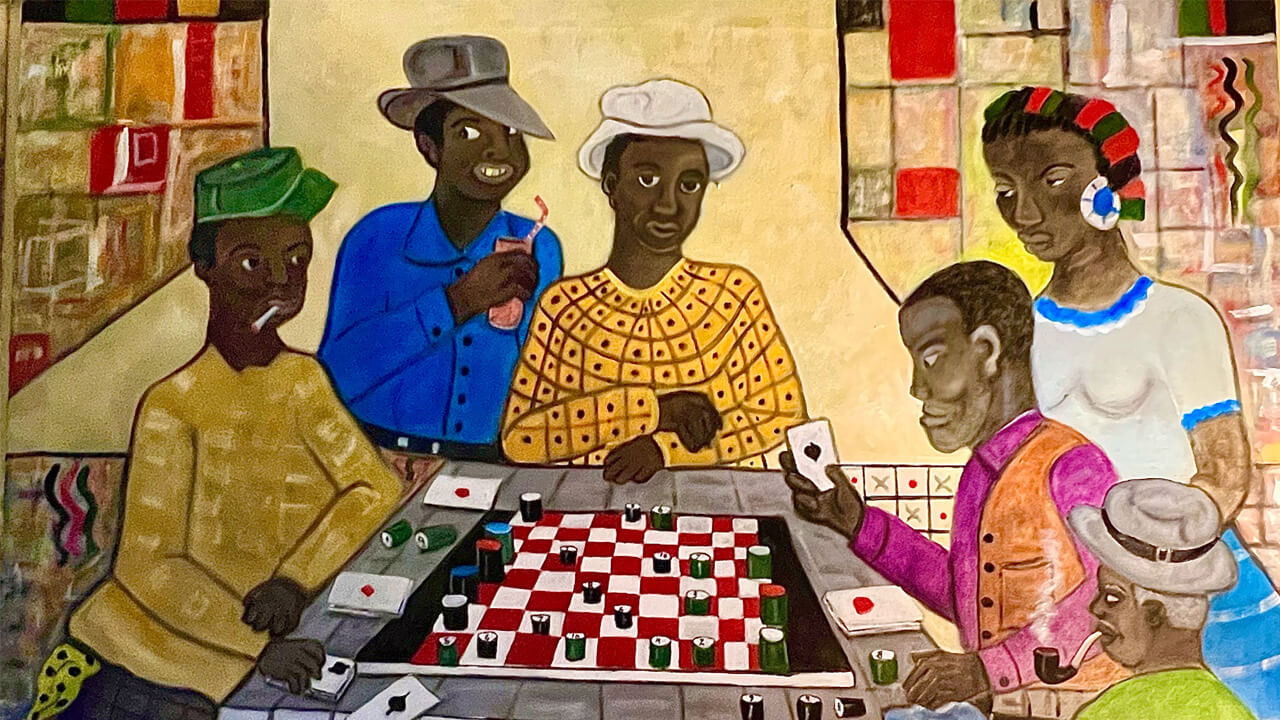 San Antonio Ethnic Art Society (SAEAS)
October 19 – November 22, 2023
San Antonio Ethnic Art Society (SAEAS) 40th Anniversary Founders Exhibition
The San Antonio Ethnic Art Society's "Somewhere In Time" exhibit will be part of a year-long celebration for San Antonio's oldest Black Arts organization, which has persevered for the past forty years. The show will revolve around the artwork and contributions of founding SAEAS members, alongside historical materials detailing the origins of the organization. The mission of SAEAS is to continually seek avenues and venues to promote an appreciation of African-American visual arts.
Laurae
November 30 – January 5, 2024
Inner emotions, intuition, and general life placement are the stems that Laurae's work spring from.  Her linework, symbolism, and textures invite viewers into a world that aims to provoke questions and thoughts. According to Laurae, "We are each on our own journey in life, as we learn about our true selves and individually grow with time." Through her art, Laurae hopes to be a source of inspiration and guidance for others' learning and self-realization.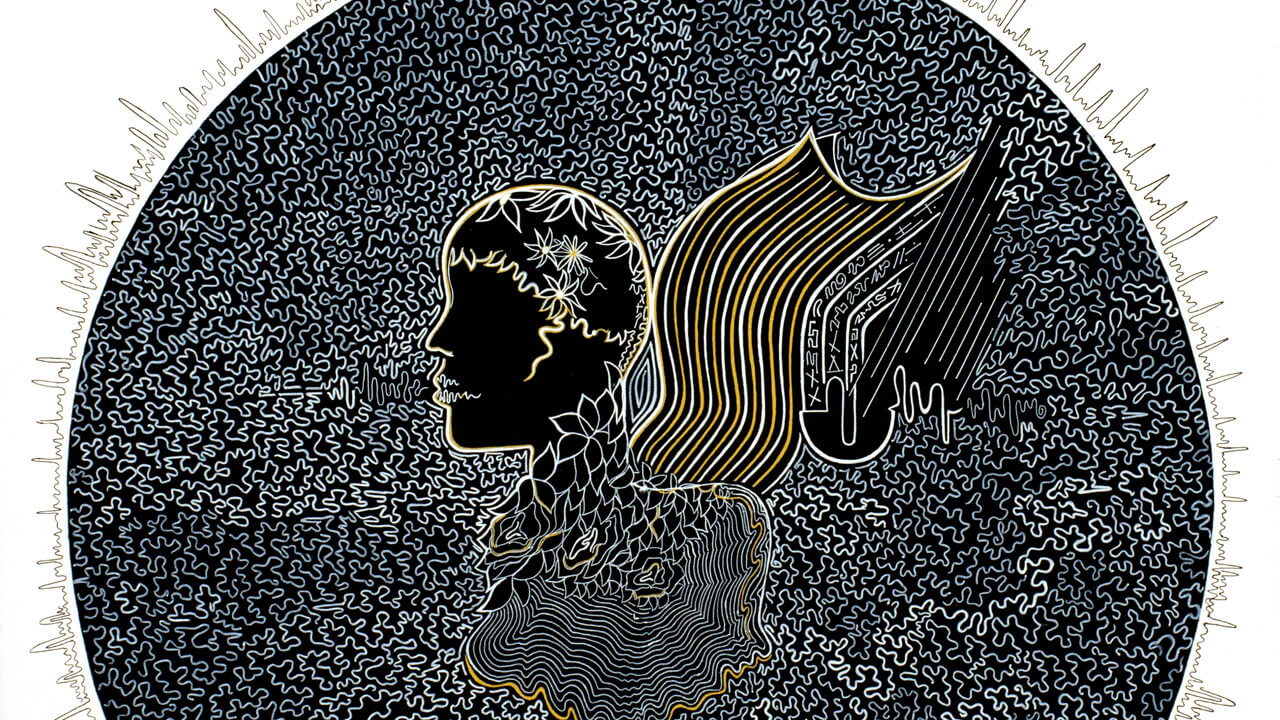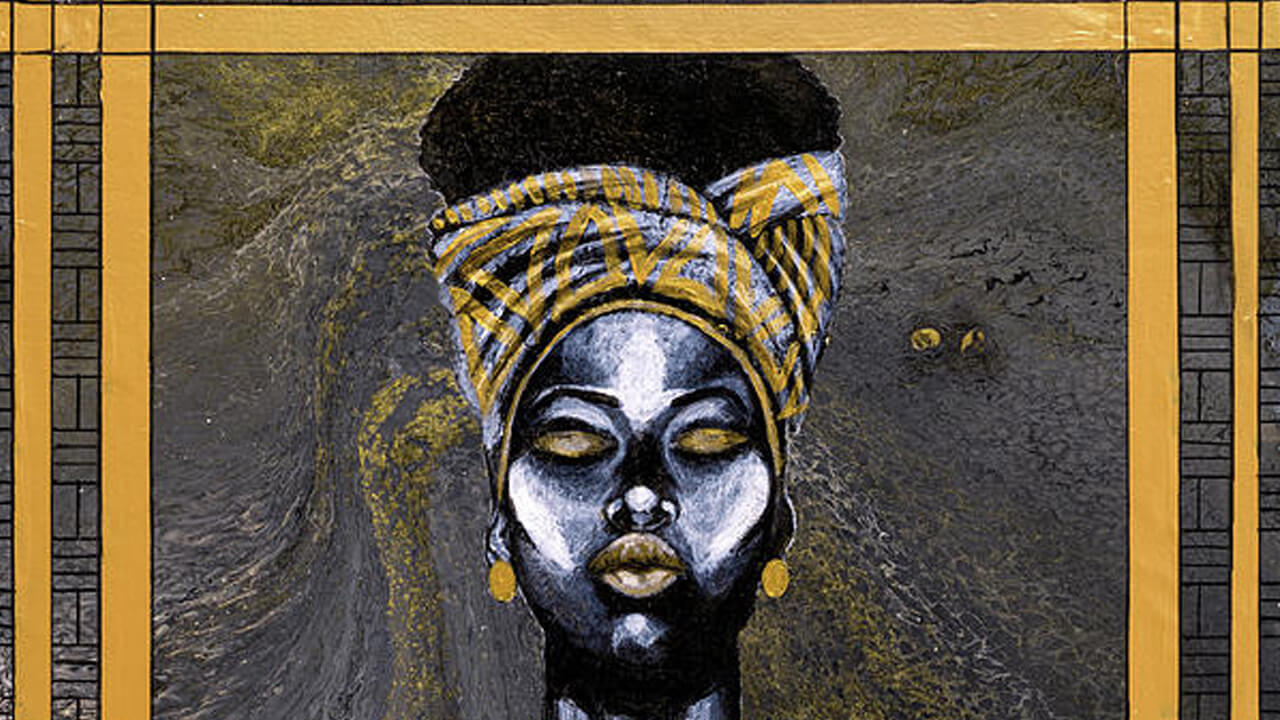 Wardell Picquet & Alethia Jones
January 11 – February 16, 2024
Wardell Picquet likes dealing with color, pattern, texture, shape, contrast, abstraction, and the overwhelming magnificence of the human form. While still on a personal quest to blend all of these elements into a cohesive and aesthetic whole, conceptually, he is becoming more concerned with the idea of relationships in the human experience. 
Alethia Jones' work primarily focuses on spirituality, mental illness, and lucid dreams. Inspired by her Christian faith, her sole objective is to connect her audience to glimpses of God's glory. Indigenous and other non-Western influences abound throughout her work, challenging traditional notions of God's character and appearance.
Calvin Pressley (Main Gallery)
February 22 – March 29, 2024
Calvin Pressley is an artist who finds immense satisfaction within the process of art making, particularly in exploring the interplay of color and surface. Through his art, he seeks to create a sense of depth and richness that draws the viewer into his work, encouraging them to explore and engage with the layers of color and texture. Pressley has been developing new projects that allow him to bring items out of the studio, that aren't typically included in a finalized exhibition.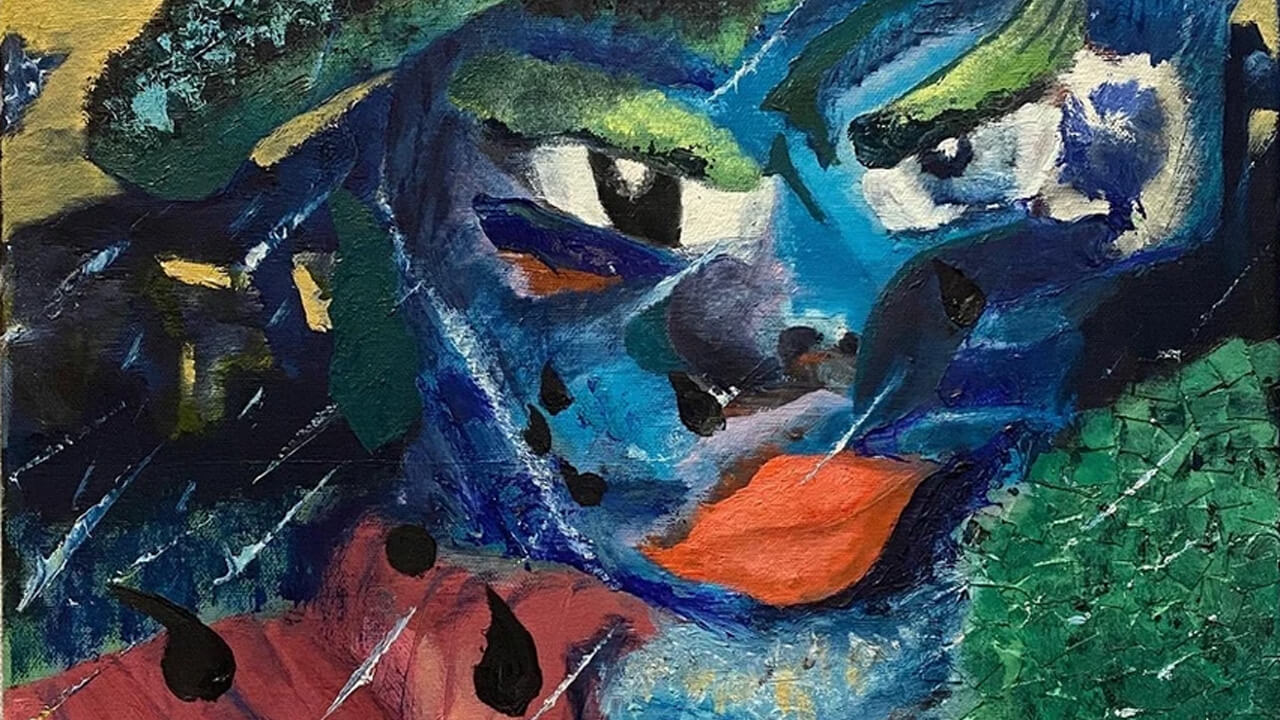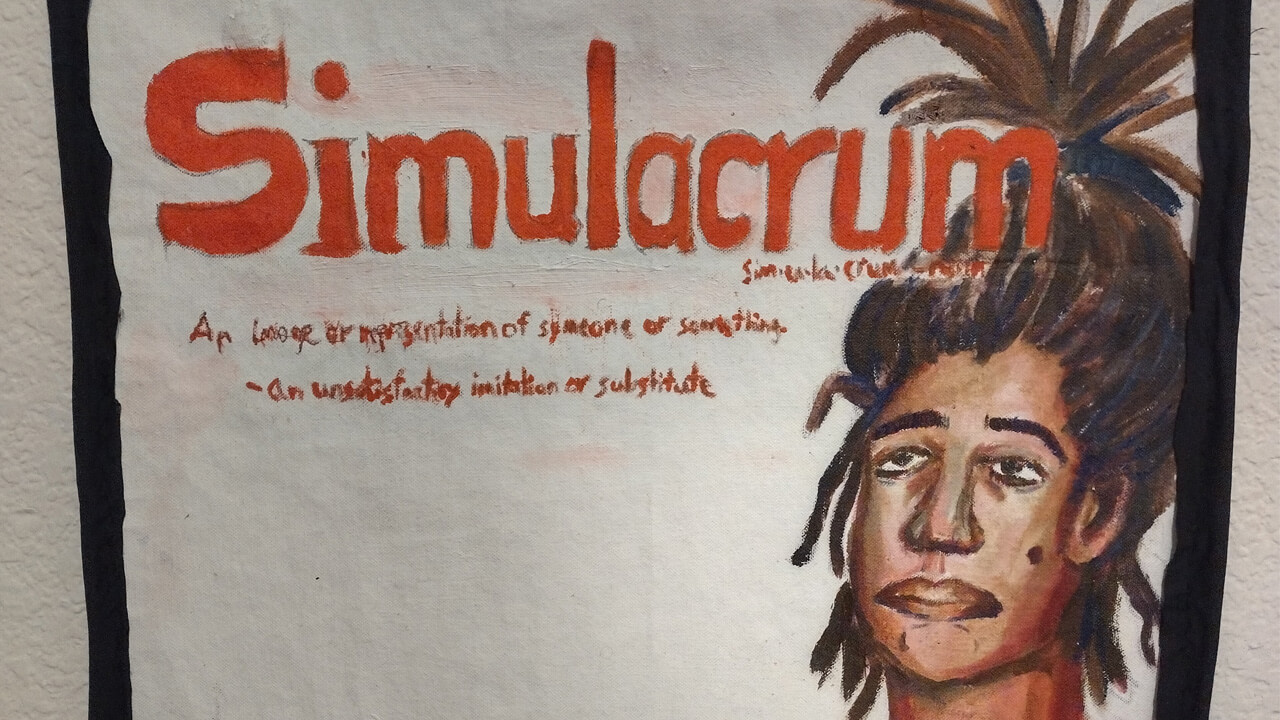 Emeri Harris – Simulacrum (Side Gallery)
February 22 – March 29, 2024
Cultural exchange, representation, and new perspectives are just a few of the themes contained in Emeri Harris' exhibition about deconstructing symbols of black culture and the exploration of blackness. Harris seeks new ways of viewing his own representation, not only through media, but also in the real world. The artist wants to ensure that he is not made into a poor imitation of his own culture, hence the title "Simulacrum" – an image of someone or something, or an unsatisfactory imitation or substitute.
Carmen Cartiness Johnson
April 4 – May 10, 2024
Raised in Kansas City, Mo., Carmen Cartiness Johnson is a self-taught acrylic painter. Her early work of flat, colored, graphic shapes is based on summer visits to her grandmother's farm. Her later paintings progressed to a more dimensional painterly style. Johnson's narrative art takes a snapshot of people interacting in social situations. The inspiration for her vivid paintings comes from poems, songs, novels, media, as well as the works of Romare Bearden and Diego Rivera.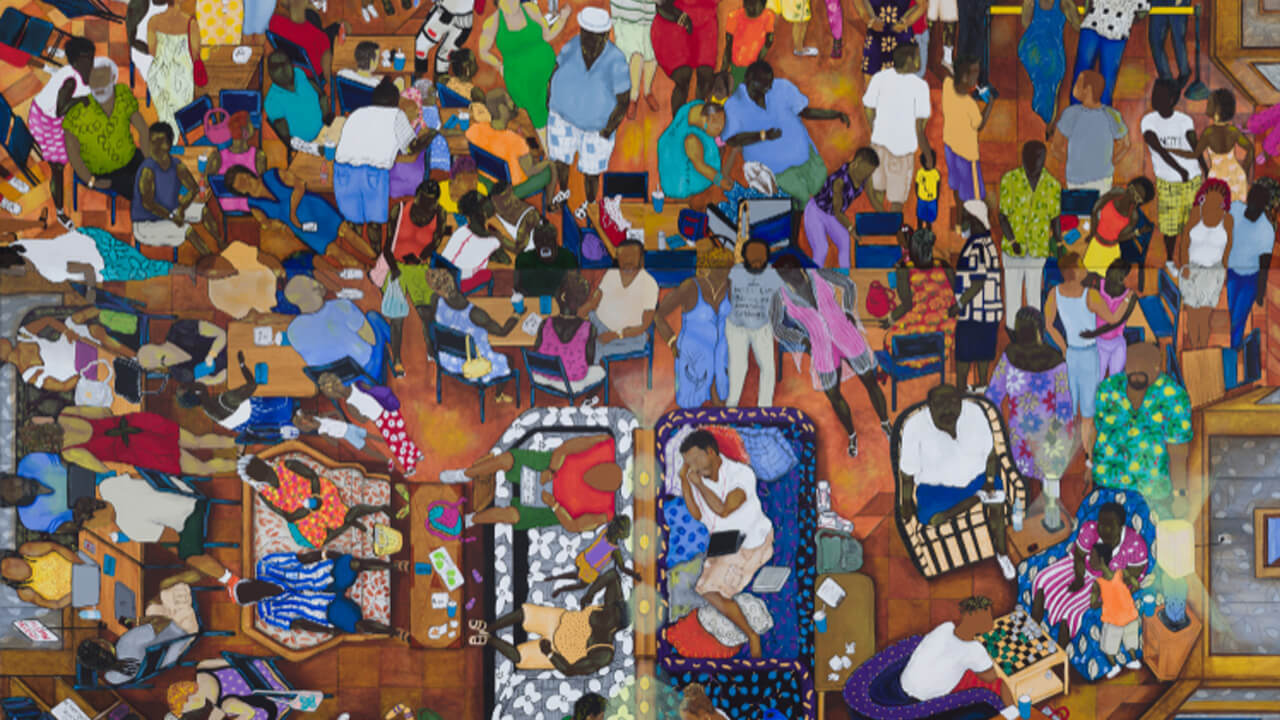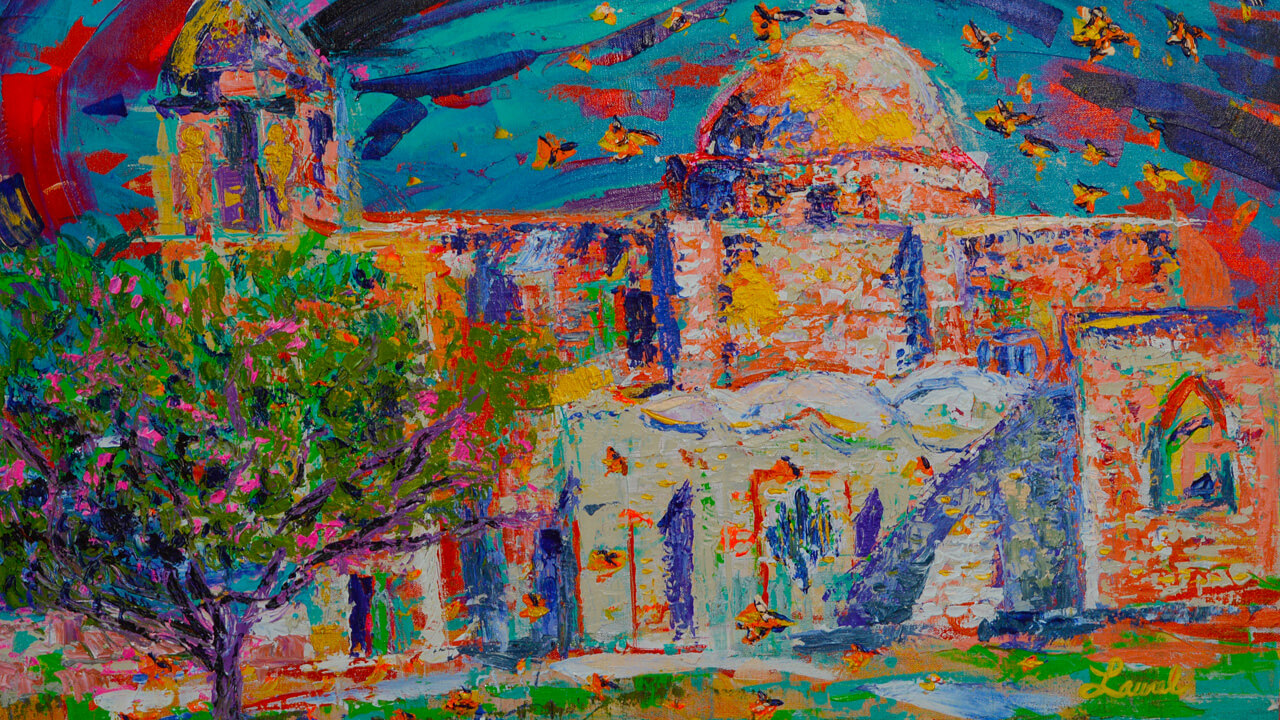 Laurel Gibson
May 16 – June 21, 2024
Vivid colors on big canvases, painted en plein-air, depict artist Laurel Gibson's vision of San Antonio. Gibson's paintings provide an insight into her depths, showing both the scene and its sensory feelings. As an educator, Gibson believes that art is a vehicle of expression when words and actions aren't possible. The artist sees her paintings, embroideries, and ceramics as a reflection of her mind's ambition; a means to find enlightenment in an imperfect world.
Cody Vance
June 27 – August 2, 2024
As a child, Cody contracted Spinal Meningitis and was hospitalized for treatment. To help ease the day-to-day monotony of the hospital routine, his mother would draw loopy, interconnected lines on paper for him to color in. 50 plus years later, his abstract stone sculptures reflect that direct influence and has brought him full circle with this healing exercise.