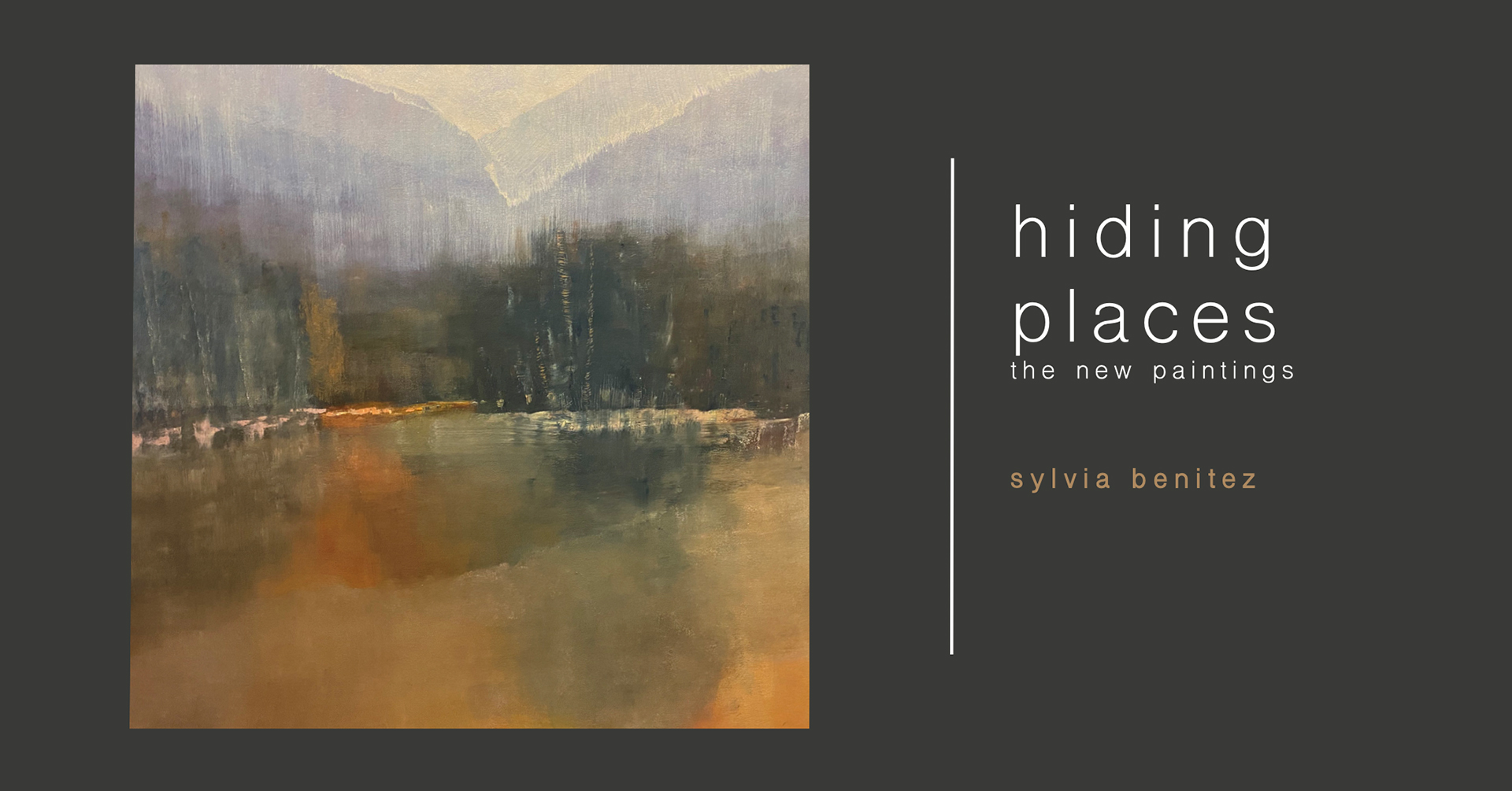 Public reception for Sylvia Benitez's "Hiding Places, the New Paintings," featuring all new landscape portraits of amalgams of memories to share — to find peace, to grow hope, to restore, to enter, to give distance from sadness from the burden of our time.
SYLVIA BENITEZ studied with David Driskell at the University 0f Maryland, during the years 1978-1979 and lived in NYC from 1980 until the year 2000. She now resides in Seguin, TX. A recognized installation artist and painter, Benitez is the recipient of many national honors, including two Pollock-Krasner Foundation awards: 1997 and 2000, an Adolph and Esther Gottlieb Individual Support Grant: 2011, an AICA award for best exterior sculpture installation Puerto Rico: 1997, two National Endowment for the Arts Visiting Artist Fellowships: Abington Art Center, PA 2008 and Escuela des Arte Plasticas, San Juan PR 2001. Other fellowships include the MacDowell Colony: 1984 & 1985, the Virginia Center for the Creative Arts: 1999, Sculpture Space, 1998, The Vermont Studio Center, 2003, the Ucross Foundation, 1993, Manhattan Graphics Center 1991, Yaddo, 1984 and Altos De Chavon, Dominican Republic 1984.
She is the founder and president of The Gentileschi Aegis Gallery Association -GAGA- an eleven-year-old 501(c)(3) nonprofit, serving women artists of south Texas. The organization has an active membership of 80 members and has served over 100 women artists since its inception. For it, Benitez has curated, installed and marketed over 30 thematic exhibitions, many of those being all-member shows.
www.gagaart.org